Meet your Advisors
Levon Gibson (Left), John Jackson (Middle), and Robert Denson (Right) are your Power Partner Advisors. When you call or email, one of us will assist you with your energy assistance needs. Power Partners will be made aware of events, hosted by CDE Lightband, where they can meet energy efficiency advisors, learn how to implement DIY energy efficiency tactics for their homes, and learn about new electric technologies such as electric vehicles, solar panels, energy storage systems and more. To receive notification of and registration information for these events sign up for Power Partners today. If you have questions for the Power Partners advisors you can call them directly at 931.553.7400.
---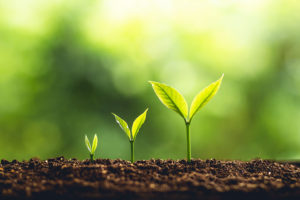 Save the World
CDE Lightband is leading the way in an effort to make a local impact on our global environment.
Your participation in the Power Partners Peak Project can help to improve the sustainability of our city while keeping electric rates low. To get started, sign up to be a Power Partner today. To learn more about how Power Partners are making a difference read our Energy Insight articles.
Interested in solar or other renewable generation? Contact your local energy advisors directly for general information, detailed cost-benefit analysis, or help with the grid interconnection process at 931.553.7400 or energyservices@cdelightband.com.
---